Why Work at Whiting Corporation?
______
We are a highly respected manufacturer of railcar maintenance equipment. With an established worldwide install base, Whiting Corporation is continuing to grow to meet the needs of our diverse clients with innovate product designs and exceptional product service.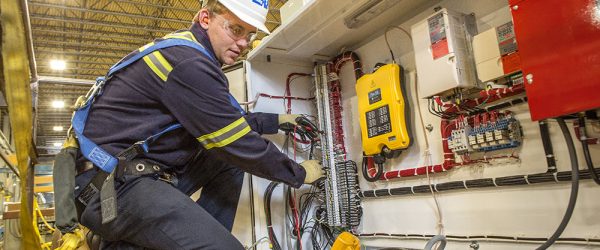 Manufacturing
Build the next generation of Whiting equipment in an ISO 9001:2015 facility. We are constantly searching for talented welders, electricians, and mechanical assemblers.
Field Service
Whiting Services offers nationwide coverage for railroad maintenance lifting applications. With a guaranteed 40-hour work week and other benefits, Whiting Services is looking only for the best and safest technicians.
Engineering
Whiting's rich history of innovations start in our engineering department.
Administrative
Our administrative team at our corporate headquarters just south of Chicago in Monee, IL, keeps the proverbial wheels turning to support our employees nationwide.
See What Our Employees Have to Say About Working for Whiting…