Traversing In-Floor Jacks
Hydraulically-powered jacks travel parallel and perpendicular to the rail up to 30 feet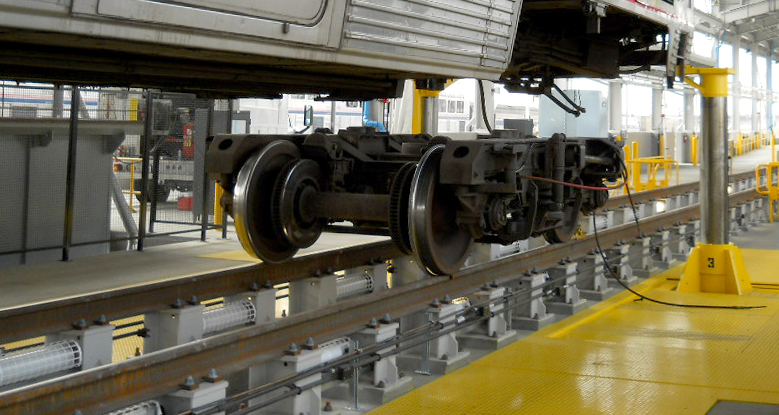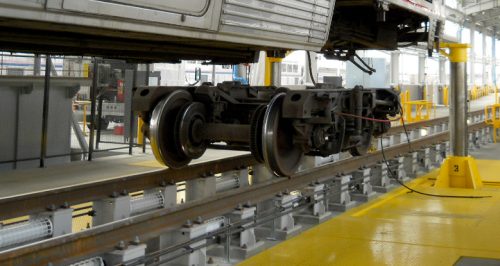 Whiting's Traversing Jack system allows for the lifting of any mix of railcar lengths and widths. The hydraulically-powered Traversing Jacks travel parallel and perpendicular to the rail up to 30 feet, making it ideal for repair shops handling various lengths of railcars.
The Traversing Jacks allows the flexibility you need while providing dependable load-lifting capacity at any point within the lifting range. This system allows the user to lift cars with non-standard jack pads or under car clearance problems.
When paired with Whiting's Hydraulic Jack PLC, the combination provides an even greater degree of safety and reliability to protect your people and equipment.