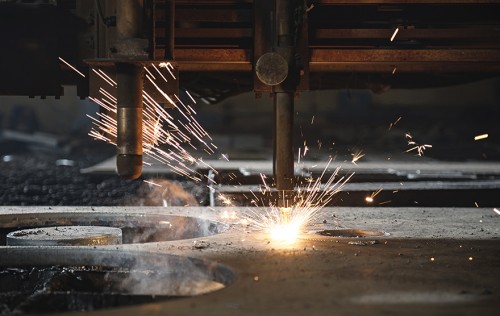 When it comes to maintaining your railcar equipment, making the right choice is crucial. That's why choosing Whiting railcar maintenance equipment is a smart move. But your investment deserves the best care, which is why we offer top-quality OEM replacement parts for your Whiting equipment. Whether it's an unexpected emergency or routine maintenance, our full-service parts department is your go-to source for rail replacement parts, ensuring your equipment remains safe and in optimal operating condition.
Purchasing your replacement parts from Whiting gives you complete peace of mind.
Why Choose Whiting Replacement Parts:
Genuine OEM Parts
We are the exclusive supplier of genuine Whiting OEM replacement parts, each backed by our 100% satisfaction guarantee. Rest assured that every part is designed to fit your existing Whiting railcar maintenance equipment, following the original part drawings.
Quality
Our replacement parts are crafted using the same high-quality materials used in the original parts. Before leaving our facility, each part undergoes rigorous quality inspections to ensure you receive top-quality replacements that fit perfectly.
Enhancements
At Whiting, we prioritize longevity. This commitment means that new technology and enhancements may be available when you need a replacement part. We guarantee that all replacement parts include any available enhancements, ensuring you always receive the latest and most effective parts.
Personalized Service
We believe in the personal touch. Every inquiry and order is handled by a dedicated parts sales representative, not a faceless call center. This ensures that your needs are fully understood and that your satisfaction is paramount throughout your experience.
Centralized Support
Our parts department serves as the central hub of Whiting, connecting you to all the resources you may require. Whether it's coordinating with our service team, eliminating the need for separate calls, or connecting you with your local account manager, we are your primary point of contact for all your railcar maintenance needs.
With Whiting's genuine OEM replacement parts, you can trust in the quality and durability of your railcar maintenance equipment. We provide a seamless and personalized experience, ensuring your needs are met with efficiency and expertise. When it comes to railcar maintenance parts, make the smart choice—choose Whiting.