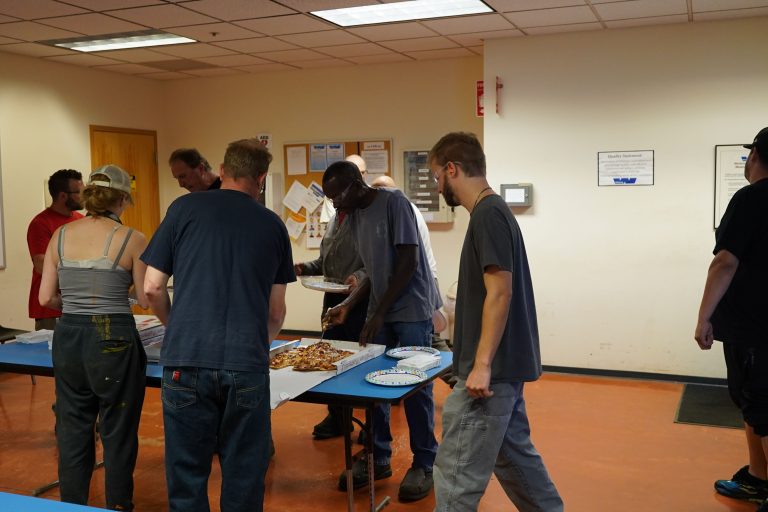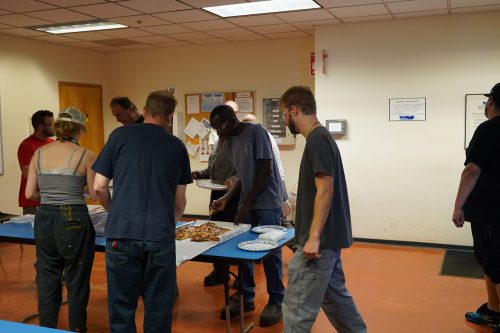 Whiting Corporation, a leading manufacturer of rail maintenance lifting equipment, achieved more than 750 days worked without a lost-time incident. Employees at the Monee, IL corporate and manufacturing facility were treated to a pizza luncheon today to celebrate the milestone and thank them for their continued attention to working safely.
At Whiting, safety is the most important core value and priority – for employees, customers and products. This commitment to safety starts with the leadership team at Whiting and extends throughout the plant. It is reinforced daily and recognized during weekly meetings. The team is always encouraged to look for ways to do things even safer. Safety is top of mind and all employees strive to manufacture high-quality rail maintenance lifting equipment in the safest way possible.
This milestone is a testament to Whiting's commitment to creating a safe work environment and demonstrates their core commitment to safety first.