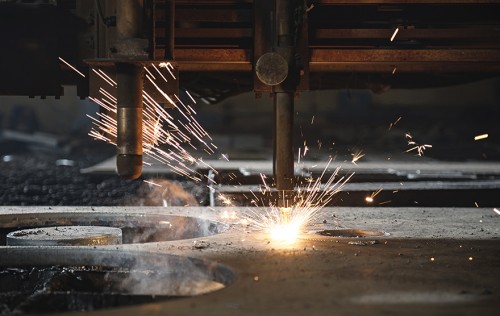 You've made the intelligent decision to purchase proven Whiting railcar maintenance equipment and now it's time to protect that investment with replacement parts from Whiting. Whether you are facing an unexpected emergency, or you're simply performing scheduled maintenance, Whiting's full-service parts department is the only number you need for rail replacement parts to keep your equipment operating safely and in their ideal operating condition.
Purchasing your replacement parts from Whiting gives you complete peace of mind.
Genuine OEM Parts
As the only supplier of genuine Whiting OEM replacement parts, each part is backed by our 100% satisfaction guarantee that all parts will fit your existing Whiting railcar maintenance equipment. Parts are manufactured according to the original part drawing.
Quality
All replacement parts are manufactured using the same high quality materials as were used in the manufacture of the original part. We rigorously inspect all parts for quality before they leave our facility, ensuring that you receive only the best, top-quality manufactured replacements that always fit.
Enhancements
With Whiting you are assured that you are getting equipment that withstands the test of time. As such, new technology and enhancements may be available when it comes time to purchase that replacement part. We guarantee that all replacement parts include any available enhancements and improvements made so you always receive the most up-to-date parts.
Personal Touch
All inquiries and orders are addressed by an actual parts sales representative, not a call center, so that your needs are completely understood and your satisfaction guaranteed throughout your experience.
Centralized Support
As the central hub of Whiting, the parts department connects you to any additional Whiting resources. Whether it's bringing together our service team so a separate call doesn't need to be made, or connecting you to your local account manager, we are your key point of contact.