Purchasing your replacement parts from Whiting gives you peace of mind knowing that not only are the parts manufactured using the highest quality materials and are guaranteed to fit.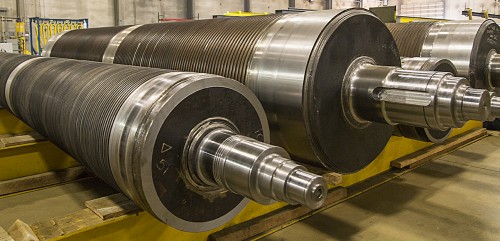 Whether you are facing an unexpected emergency, or you're simply performing scheduled maintenance, Whiting's full-time, full-service Parts Department is the only number you need for crane replacement parts to keep your overhead cranes operating safely and in their ideal operating condition.
Whiting's Parts department is the only supplier of genuine Whiting OEM replacement parts, and each part is backed by our 100% satisfaction guarantee that all parts will fit your existing Whiting cranes. We manufacture all of our OEM replacement parts according to the original part drawing, and all parts are manufactured using the same high quality materials as were used in the manufacture of the original part.
We also guarantee that all replacement parts include any available enhancements and improvements made so you always receive the most up-to-date parts. We rigorously inspect all parts for quality before they leave our facility, ensuring that you receive only the best, top-quality manufactured replacements that always fit.
Our nationwide service organization, Whiting Services, is here to help with installation of replacement parts. With CMAA Spec 78 qualified technicians, Whiting Services is here for you with 24/7 coverage.