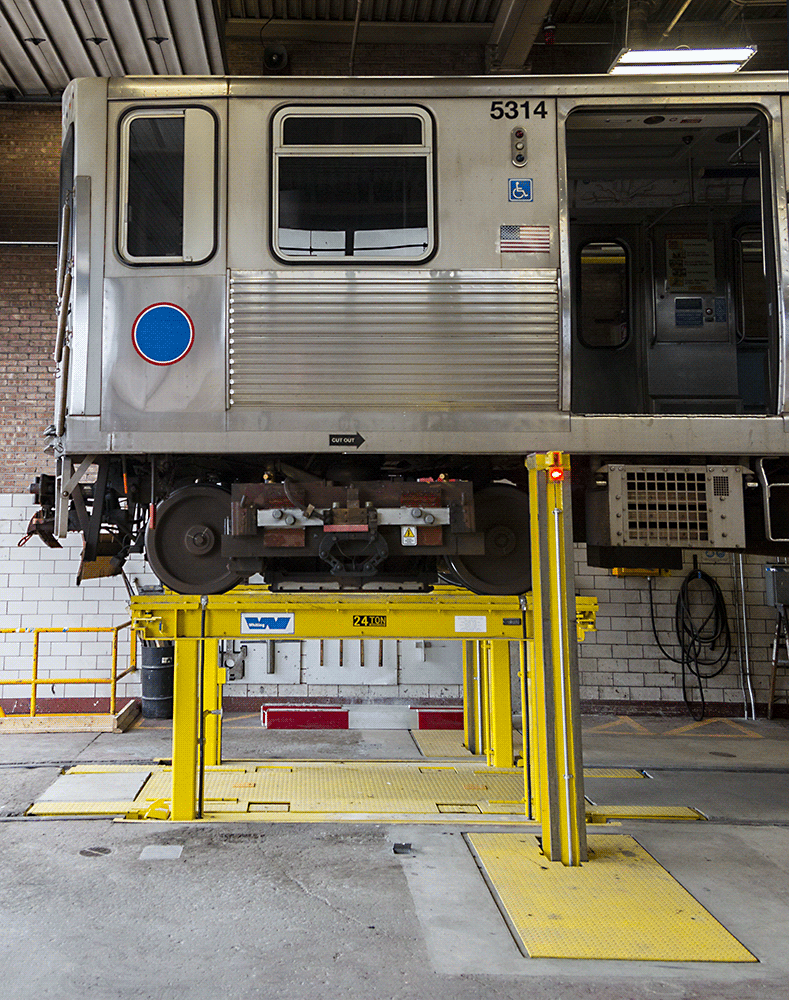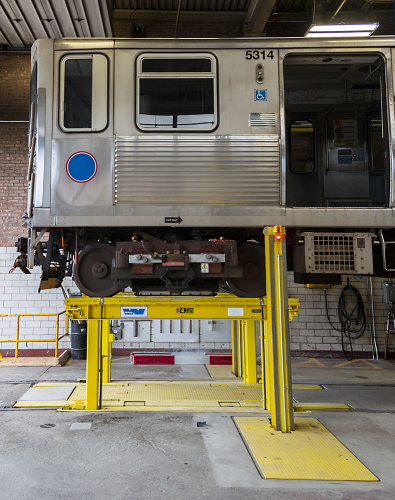 For over 50 years, Whiting has been the trusted name for railcar maintenance equipment for transit and light rail railroads.
Whiting's philosophy is simple: Engineer and manufacture reliable equipment that lasts a lifetime with minimal required maintenance. We focus on creating reliable, robust, and rugged equipment for your transit maintenance facility.
Dependable, service tested Whiting maintenance equipment is available in a variety of arrangements to speed maintenance and reduce costs and downtime. Electric motor powered multi-hoist units can be arranged to lift single or coupled cars.
All units are synchronized and interlocked to safely maintain minimum elevation variations. Use of the buttress-thread screw and nut allows hoisting and holding the cars at any position within the range of the hoist.
Whiting has worked with dozens of engineering firms in the layout and design of transit maintenance shops. We can provide basic dimensions and requirements for in-ground equipment making your job even easier.
Set Up a Meeting with the Railcar Maintenance Equipment Experts 
Error: Contact form not found.
Key Equipment for Transit Maintenace Facilities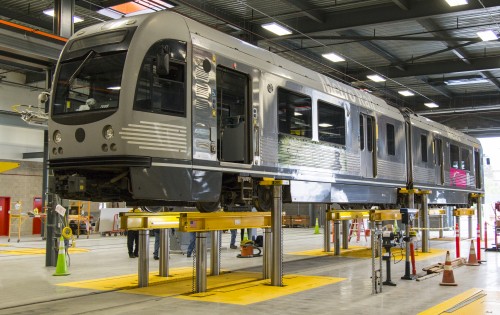 Utilizing a time-tested mechanical screw and nut design, Car Hoists raise the entire transit car to a convenient height for worker access to underbody and side components.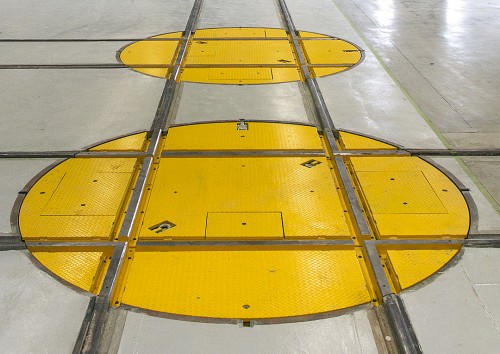 With minimal routine maintenance needed, Whiting turntables are known for their long-term reliability and safety. Turntables are available to rotate a single truck in 90° increments and can be either manual or motorized in their operation.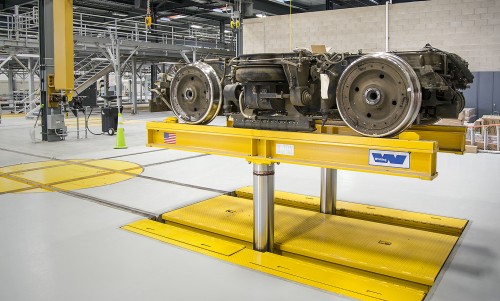 Using a rugged and proven electro-mechanical steel-alloy screw and bronze-alloy nut design, the two-screw Truck Repair hoists offers self-locking nuts along with steel safety nuts as backup for added failsafe protection.