Having safe and reliable cranes and rail equipment is no big mystery. The key to extending the life of your equipment is to have a regularly scheduled, professional preventive maintenance and inspection program in place. Proper maintenance is the easiest, and most important way to keep your equipment operating properly. But more and more so, companies just don't want to spend the extra time and money to implement these optimized programs.
Whiting Services provides world-class service on all brands of overhead cranes and hoists and rail equipment. We work with you to design a custom maintenance program for your lifting equipment. We prioritize inspections, repairs, and other services to the crane's age, service class, and application.
Through inspections and periodic maintenance, this approach to optimized equipment maintenance is designed to detect issues with your lifting equipment early enough to schedule repairs before the component fails. Preventing equipment breakdowns with preventative maintenance prevents costly unexpected downtime and emergency service calls.
Advantages of a Custom Maintenance Program 
Often times, there is equipment within a facility that is used much more than others. When this is the case, this equipment requirew more attention. For example, the maintenance needs of a process crane in your main production area are much higher than a jib crane in the maintenance shop. Consideration should always be given to the frequency of the program on a crane by crane basis, and not with a "one size fits all" approach.
An optimized maintenance program that is focused on meeting only the minimum requirements is probably not the best solution for maximizing the life of your equipment. If maximizing the life of your equipment is important to you, the cost of a professional inspection program, catered exactly to your specific needs, will be a very worthwhile return on your investment.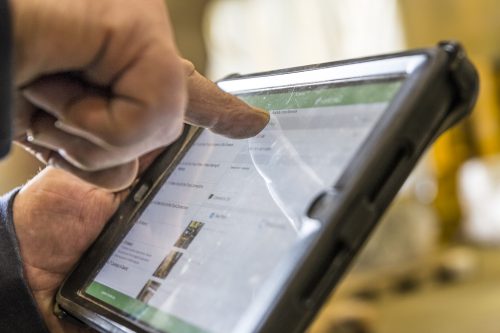 With nationwide coverage and CMAA Spec 78 qualified technicians, Whiting Services stands ready to help you keep your equipment running at peak efficiency.
Call us today (800) 336-7900 or Request a Quote.