In 2019, the owner of the 111-year-old Faraday Powerhouse and Dam determined that it was necessary to demolish and construct something more efficient. The project on the Clackamas River in Estacada, Oregon experienced frequent flooding and required a more modern facility.
The historic Faraday Powerhouse was removed and is being replaced to address long-term operational safety and improve generation efficiency, assuring a stable, clean power supply for decades to come for Oregon customers.
McMillen Jacobs Associates was brought into the Faraday Repower project as PGE's CM/GC Contractor. They are removing the 1907-built unreinforced masonry structure with its five original turbines to replace it with a reinforced concrete powerhouse, featuring two higher-efficiency turbines. The result will be a newer, safer, more reliable and higher efficiency hydropower plant.
As part of the project, McMillen Jacobs Associates is responsible for doing the design and constructability reviews, value engineering, and risk assessments. They knew that they wanted to work with high quality manufacturers for all the key pieces of the new facility, and looked to Whiting Corporation for their overhead crane needs in the turbine building.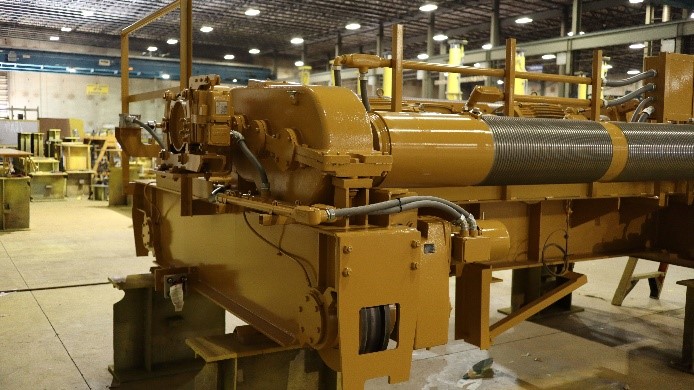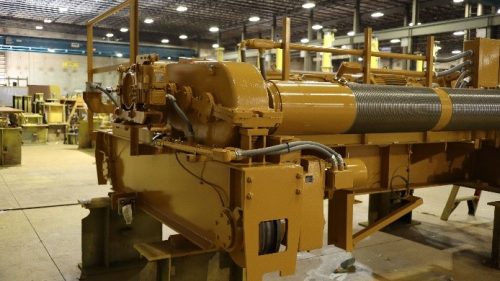 Whiting Corporation is a leading manufacturer of heavy-duty overhead cranes and railcar maintenance equipment. Whiting overhead cranes serve a variety of industries including steel mills, automotive plants, foundries, fossil fuel plants, metal service centers, refuse facilities, hydro-electric plants and nuclear power plants. McMillen Jacobs selected Whiting because of "their impressive history and expertise in turbine applications". They wanted to work with a company they trusted so that they could feel confident in their recommendations when it came to the safest and most efficient design of the crane. According to McMillen Jacobs, Whiting's reputation for quality and performance in the market made them the perfect trusted advisor. Whiting has incorporated state of the art safety components into the crane, along with proven design features to ensure safety and efficiency for years to come. In addition, Whiting utilizes the latest technology to ensure ease of operation and maintenance as well.
The redesigned Faraday Powerhouse Dam will be operational in Spring of 2022.