When it comes to overhead crane parts, it absolutely matters who made your crane.
Don't believe us? Let's check with one of the organizations that set the standards for overhead cranes and hoists, the Crane Manufacturers Association of America (CMAA).
From their publication Standards and Guidelines for Professional Services Performed on Overhead and Traveling Cranes and Associated Hoisting Equipment, otherwise known as Spec. 78. From section 5: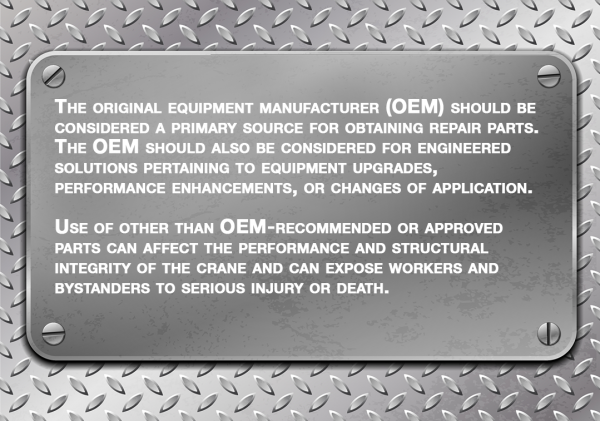 As a founding member of the organization, Whiting designs, manufacturers, and services overhead cranes to CMAA specifics and standards.
By choosing to purchase parts from the OEM, you are assured that the replacement part is a proper fit, made of a material that is properly selected and suited for the application, and manufactured without defects in material or workmanship.
Use of non-OEM parts can affect the performance and structural integrity of the crane and could lead to malfunctions or even failures
Whiting Parts Stands Ready to Help You With OEM Parts
Whiting's full-service Parts Department is here to help you get the right part, when and where you need it, and at competitive prices.
Whiting Corporation guarantees all replacement parts include any available enhancements and improvements, so you receive the most modern version of your requested OEM part.
When modernizing your Whiting crane, our team is able to go back to the original drawings and engineering documents to redevelop or recommend design improvements to enhance the performance, reliability, and productivity of your overhead crane. Our experienced engineering team is able to break down the critical components that need attention before boosting performance and capacity, or significantly changing the application usage.
Whiting Parts in conjunction with our sister company, Whiting Services, is your first choice for equipment upgrades, performance enhancements and application changes. With 24/7 nationwide coverage, Whiting Services is ready to handle your inspections, repairs, and emergency breakdowns.
Whiting Corporation offers state-of-the-art manufacturing capabilities. Our in-house re-engineering, warehouse and distribution facilities and critical-mass purchasing power gives us the ability to provide you with a full range of OEM parts for all of your Whiting overhead cranes and railcar maintenance equipment.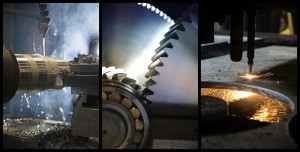 Contact our Parts Team for your Whiting OEM Parts Today at (800) 861-5747 or fill out this request form.